Tryden Roofing has been providing the best services to the Cayman Islands since 2015.  With the understanding that our customers are the most valuable asset to our organization, we are driven to ensure they provide the best services. 
With over 40 years of knowledge and experience Mr Michael Rance has worked hand in hand with Project Manager Mr Oneko Burton (Stepson) to ensure they provide fair prices, superior quality and exceptional customer service.
Tryden Roofing has been known for quality services, exceptional efficiency and the highest level of professionalism. No matter what service you're looking for, we guarantee to not only meet, but exceed your expectations and ensure your full satisfaction.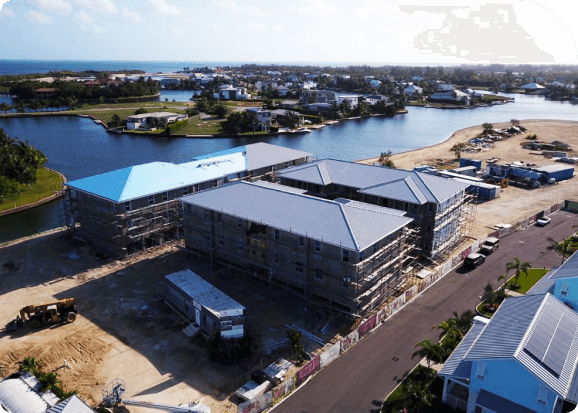 From Standing Seam Roofing to Roof Designs for commercial or residential properties to Water Proofing our team is up for every job, managing projects with the skills and experience our clients have come to expect.
With Tryden Roofing being the only professionally trained and qualified company on island to provide Water Proofing, we have ensured that all of our employees have been fully trained.  We are able to offer this service to everyone island wide for Roofs, Walkways, Cisterns, Pools, Bridges, Commercial and residential driveways, Indoor/Basement Garages, Balconies and much more.
Mr Michael Rance previously worked in the role of Project Manager for two companies within the Cayman Islands along with Mr Oneko Burton which during that time he was able to provide additional training and guidance to Mr Burton.
Over the years Mr Burton has gained the knowledge and experience to now hold the position of Project Manager within his own business Tryden Roofing where he now works hand in hand with his team.
Modified Bitumen (Asphalt)
Single Ply TPO & PVC
LAR (Liquid Applied Roofing)
Under Tile (Balcony & Terrace) Waterproofing
Planter & Sub-Grade Waterproofing
Air & Vapor Barrier Waterproofing
Certified Installer for:           SIKA, NEOGARD, SIPLAST, FIRESTONE, DREXEL, SHEFFIELD INTERNATIONAL, SARNAFIL